We are the leader domestically of the professional MMORPG research and development company. We have a complete online game development technology and the team that has more than ten years experience of online game development.


Rooted in Taiwan, embrasing the world.

X-Legend Entertainment was founded in 2002. With its core technology, developing, operating, marketing and customer services experiences of online games, the team has published games to up to 14 different language versions in over 15 countries. Including Taiwan, Hong Kong, Japan, China, North America, Korea, Germany, France, Malaysia, Thailand, Indonesia, Portugal, Spain, Italy, Russia and counting!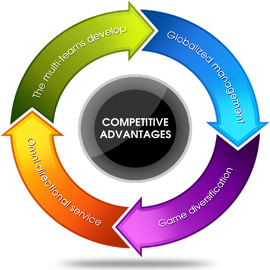 Multiple teams of developing, mature techniques, constant and fast content update.
Complete customer service for gamers.
Professional and experienced developing and publishing team.
Games with diversity of storylines and designs.
Teams with rich global experiences

Professional education and training programs grants.
Two-day weekend.
Provide employees free lunch and overtime dinners.
Three Festival bonus.
Labor insurance, health insurance, and pension.
Wedding grant.
Tea time.
Competitive salary structure.